West Chiltington - Clubs & Societies
Please complete the Contact Form if you would like your club/society to appear here on the Website.
West Chiltington Cavalier Club.
A Club for owners of Cavalier King Charles Spaniels providing fun activities, Guest Speakers, fun agility and advice on health care and management of the breed. We also run classes on behalf of the Kennel Club Good Citizen Dog Scheme for ALL BREEDS from Puppy Assessment through to Gold levels. We use kind, reward based training methods.
Latest Training courses. See the website for more information.
COME AND JOIN US!
Click the image for more information.
The Mary How Trust for Cancer Prevention.
Following Mary How's death from bowel cancer, the Trust was formed in 1988 by her husband and GP. Their goal: to make health screening available to men and women from all walks of life, regardless of their ability to pay. Today, they undertake over 1000 screenings each year. They receive no funding from the NHS. Their screening rooms and our charity shop are in Pulborough, West Sussex, BUT you do not have to live in West Sussex to book an appointment – everyone is welcome!
They hold regular events around the area including their excellent monthly film nights.
More here
West Chiltington Jazz Club
The club has been running for six successful seasons with almost every show a complete 'sell-out'. The bands come from all over the U.K. and the music is New Orleans, Dixieland and all forms of 'Trad Jazz'. The Club is non-profit making with all the officers giving their services free. Profits are donated to local charities and amenities.
The venue for our shows is the West Chiltington Village Hall with a performance on the first Tuesday of every month, each season starting in October and running through to July.
The seating is cabaret style at tables and a licenced bar operates throughout the show. The club is not only hugely popular with our regular audience but with all the visiting bands; many claiming it to be the best venue on the national circuit.
Click here for more information and a list of forthcoming programmes
West Chiltington Short Mat Bowls Club
Short Mat Bowls is a version of the traditional game played with the same woods on a specially made mat. Because it takes place indoors it is played all the year round, regardless of the weather. We run three (two hour) sessions a week, on Thursdays and Fridays, in the Village Hall.
New members, both experienced (indoor or outdoor) bowlers, and newcomers to the sport are always welcome. Woods are available.
Never tried it? Come and have a go! There is no obligation to join. If you would like further details please ring Karen Reeves on 01798 817565
West Chiltington Table Tennis Club.
Whatever your level of ability or age there could be a place for you at our friendly Club. Whether you are League standard competitive player or mature beginner you will welcomed as a new member. Local families are the backbone of our developing Junior/Youth section. Our Adults meet at the main Village Hall on Wednesdays from 10.30 am to 12.30 pm. (email Faye for more information), Fridays from 11.30 am to 1.30 pm and in the annexe on Wednesdays from 7.30 to 9.30 pm (email Vic for more information).
Our Friday Junior/Youth sessions are from 4.30pm to 6.00pm and from 6.00 pm to 7.30 pm. For these sessions please contact Samantha King on 01798 812262. (email Samantha for more information).
Our Community involvement includes supporting after school table tennis at the village school and helping participants through skill tests and competitions.
West Chiltington Horticultural Society.

The Society brings together local residents with a common interest in gardening. We have a broad spectrum of members, some more knowledgeable than others, but all of us willing to share what we know and eager to learn.

For more information please visit our website.
West Chiltington Dramatic Society.
Why not consider joining us?
We are a very friendly and active society with two productions a year (Spring and Autumn), regular newsletters, Members Evenings with entertainment and supper, and other social events including visits to the productions of other local societies. Don't worry if you don't want to appear on stage - backstage and front of house crew are always welcome.
Anyone of any age can join, either as an active member or as a Patron. For more information or to join the Society do contact Betsy on 01903 744832. Membership is only £7 per year and benefits include half price entry to members' evenings, priority booking for productions and a regular newsletter. Joining includes half price tickets for the pantomime every year and priority booking for our twice-a-year normal productions. No, there isn't a catch; membership is financially beneficial as well as fun. We need set build, back stage and front of house helpers, not just actors. If you just want to support the Society without helping but still have the benefits of membership, you can become a Patron for £10 per year. Please do visit our website where you can read our latest newsletter as well as reviews of productions.
West Chiltington Floral Club.
Come and join the Floral Club, learn more about flower arranging and design. Discover new skills and interest, watch demonstrations by floral design experts, attend workshops and garden visits. Increase your garden knowledge and enter voluntary floral design competitions.
All meetings are held at the Village Hall. For further information, please contact Andrea on 01798 839188 or Patricia on 01798 813027.
STORRINGTON DECORATIVE & FINE ARTS SOCIETY.

We are associated to the National Association of Decorative & Fine Arts Societies and our Society was established some 22 years ago and has an active membership of 260. We meet 9 times a year in the Village Hall for lectures and there are 2 Special Interest Days. We also arrange some 2 or 3 visits per year to places of interest as well as visits to The Royal Opera House at Covent Garden as and when there are discounted tickets available.
For further information please contact either John Florance 01798 812981 or Liz Young 01798 812845
Sunday Badminton Club
We meet in the village hall on a Sunday between 12 noon and 2 p.m. and always welcome new members with a knowledge of the game.
Please contact Vivian Jones 01798 813550 if you would be interested in joining our friendly club.
Our friendly WI welcomes new members and visitors. So why not come and give us a try!
We meet at West Chiltington Village Hall on the second Thursday of each month at 2.15pm and enjoy a varied programme with excellent speakers.
We also have lots of activity groups which give you a chance to meet fellow members and make new friends in a less formal setting. These include Scrabble, Bridge, Walking, French Conversation, Focus on Food, Craft, Line Dancing, Drama, Discussion and Reading Groups. We also hold regular outings and social events such as our Summer Lunch.
For further details please ring our Secretary on 01798 817385 and don't forget to check our website.
West Chiltington Croquet Club.
The West Chiltington Croquet Club play on the Recreation Grounds behind the Village Hall on Mill Road.
If you like being in the fresh air, making new friends and like competition then this is the game for you.
Click here for more information.
West Chiltington & Thakeham Cricket Club.
The West Chiltington & Thakeham Cricket Club.
LATEST:
Our indoor nets have now started. Adult nets are now taking place in Chanctonbury Leisure Centre, Storrington on Wednesdays from 19:10-21:00 and colts at Arundel Castle Indoor School on Mondays until 18th March from 18:30-19:30 (U10-12) and 19:30-20:30 (U13-16). New players very welcome

Click the image for more information.
Storrington Bowling Club
For those who prefer the outdoor variety, Storrington Bowling Club is a thriving, friendly, mixed club and welcomes new or experienced bowlers: men, ladies, and juniors.
Our green is in West Street and is open every day from the middle of April to the end of September, and members can play free of charge seven days a week.

You can read all about the club on our website.
For more information or to apply for membership, contact any of the following:-
Jackie Francksen on 01903 745946, David Ogley on 01798 815343 or John Rimmer on 01903 744832.
West Chiltington Golf Club
A warm welcome awaits you at West Chiltington Golf Club ........
Our friendly, co-operative staff, coupled with superb food freshly prepared by our Chef and an excellent selection of beers, wines and spirits from our well stocked bar means you can be assured a warm welcome awaits you at the 19th Hole!
Pop in for morning coffee, lunch or afternoon tea and cakes and enjoy the relaxed, friendly atmosphere whilst basking in the sunshine on our new terrace.
Non members are always welcome, we would love to see you
Contact 01798 813574 for more information or Email us here. You can also visit our Web Page at the Club Site
West Chiltington Youth Club.
The club meets on a Thursday at the youth club hut in St Mary's car park. This session is for age 10 (year 5) to 12 (year 7) and runs from 6.30 - 8.00pm term time only.
£5.00 for annual membership and £1.00 per session.
for more information call Nicky on 01798 813346
West Chiltington Tennis Club.
The West Chiltington Lawn Tennis Club.
Click the image for more information.
West Chiltington Rural Preservation Society
Founded in 1965 the WCRPS has now over 42 years of effective operation in local and national matters of conservation and preservation. The society has 600 plus members which is a strength that makes our society's corporate voice very effective when required. Please visit our website.
West Chiltington Silver Band
Established in 1908, West Chiltington Silver Band is successfully managing to buck a trend that has seen the end of many traditional brass bands. Thanks to Chairman Doug Golds' stalwart leadership, the band has survived membership dips and is now definitely thriving!
Click the image for more information.
***** STOP PRESS - We need a new Musical Director! *****
Cantatrice Women Singers
If you enjoy singing or would like to, please note that Cantatrice are signing up new members for both Horsham and Steyning choirs. Please visit our website at Cantatrice for more information.
Sandgate Singers.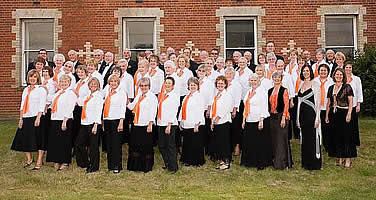 We are a four-part choir based in Storrington, West Sussex. We rehearse at Sullington Village Hall every Monday evening during term times at 7.30 p.m. - 9.30 p.m.
We're always pleased to welcome new members and can promise a happy atmosphere and some interesting musical programmes.
If you like singing, come and join Storrington's friendliest choir. No auditions or formalities - just come and sing!
For more information please contact Gill Ranson - Chairman on 01798 813088 or just pay us a visit. You will be warmly greeted. Alternatively, please take a look at our website click here.
West Chiltington Guides and Brownies.
West Chiltington Brownies age 7 to 10 and Guides age 10 to 14 meet at the Church Hall on Mondays and Tuesdays.
If you would like to join or help run out Units please email Sarah or call on 01798 812449.
Don't forget to visit the Girl Guiding website
West Chiltington - Hayling Art Group
We are a long established small friendly and informal group of enthusiastic amateurs who meet in West Chiltington Church Hall every Wednesday Morning 9.30 to 12noon.
No tutoring - we just paint or draw to our own choice, in any medium.
For further information call Wally on 07765 789469 or why not 'pop in' on a Wednesday Morning - new Members welcome?
West Chiltington Football Club.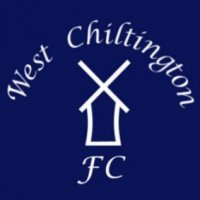 Playing our home games at The Recreation Ground, West Chiltington, we are proud members of the West Sussex Football League. The first team play in the Premier Division, the second team play in Division Four North. To visit our website click here.
Horsham Music Circle.
Check the website
This subscription only, non-profit making charity is dedicated to the sole purpose of providing live music, chamber music and recitals to a local audience in West Sussex based in Horsham.
For almost 30 years Rotary has been making a difference in the communities in and around Storrington, from West Chiltington to the
north, Pulborough to the west and Ashington and Washington to the east.
We meet at The Roundabout Hotel, Monkmead Lane, West Chiltington every Monday at 7 for 7.30pm.
If you are interested in Rotary and would like to know more about the Club, please telephone our Secretary David Lowe on 01403 784653.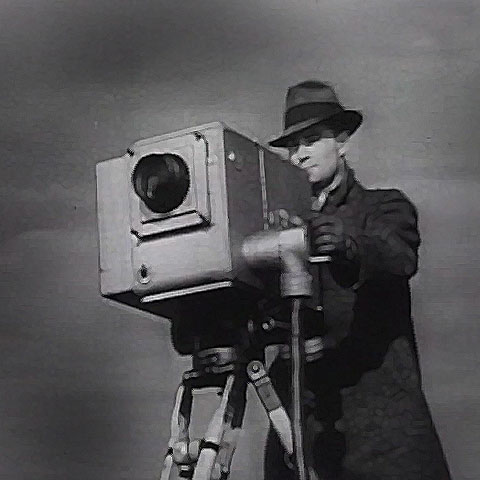 Storrington Camera Club
We meet on alternate Thursdays from September through to May at 7:30pm.in the clubroom of the Storrington football club pavilion, located behind Chanctonbury Leisure Centre, Spierbridge Road, Storrington, West Sussex, RH20 4PG. Our Membership is drawn from a wide surrounding area of West Sussex including strong contingents from Pulborough, West Chiltington, Washington and Ashington. All are welcome, including guests for our various events and talks. A small fee is charged for visitors. Visit our website for more information.
Please click on these links and visit our Business Partners